Our Pneumatic Tube Carriers
We offer carriers that definitely fit your needs
We offer different forms, various sizes and colours of pneumatic tube carriers – as well as matching inlays to protect sensitive goods. Our solid carriers are very durable. Thanks to the ergonomic design, you can open the carriers especially easily. The carriers 350, 224 and 315 are our bestsellers that fit most needs. Their transparent body guarantees that the cargo is visible at any time. We look forward to develop novel custom carrier solutions when needed.
You have a system from another manufacturer? No worries! Our carriers do as well fit into the most systems from competitors.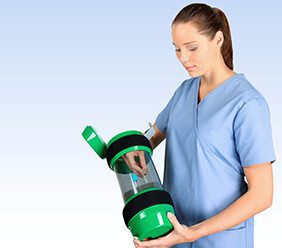 All carriers are upgradeable with the following features
RFID
Equipped with RFID chips, our carriers become smart objects that can be connected with information systems. All standard carriers have the option to be equipped on both sides. Thereby it's clear where which consignment is located at any time.
ColourSend
ColourSend makes it possible to assign a specific carrier colour to a specific destination. For example, blue carriers are programmed to automatically go the laboratory, while red carriers are sent to pharmacy. The user does not need to enter the destination manually.
Protecting inlays
Various inlays make carriers multifunctional and especially protective. The inlays are tailored for particular objects and their needs. For instance, the foam material inlay with its oblong notches protects blood test tubes from damage.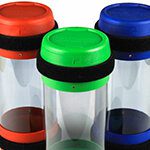 Individual carriers for specific purposes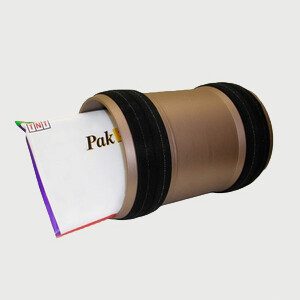 Carrier for extra big freight appropriate for system 'Cargo'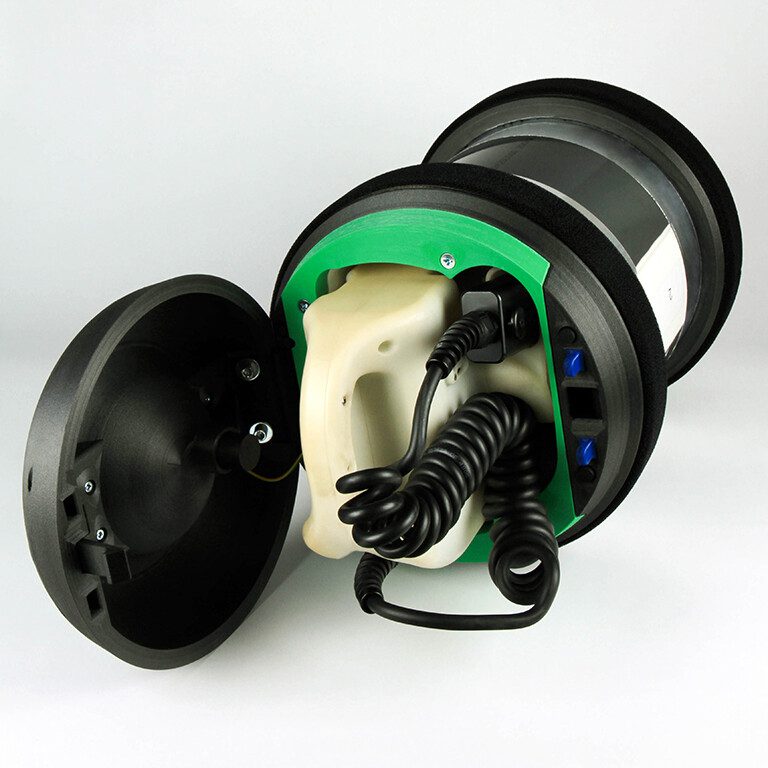 Carrier for the transport of measuring devices in automotive industry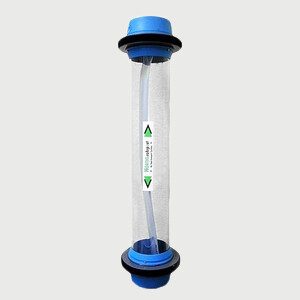 Carrier for transporting x-ray films used in quality assurance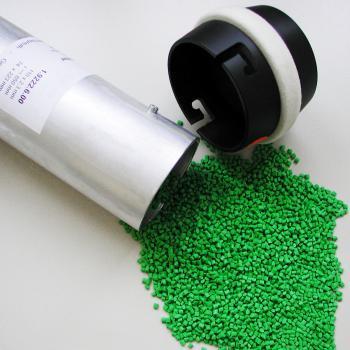 Carrier for transporting granulate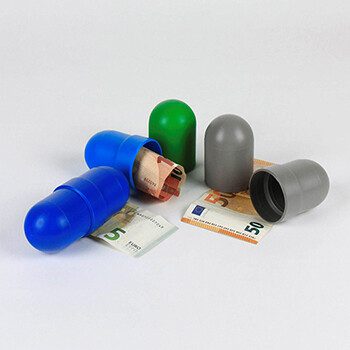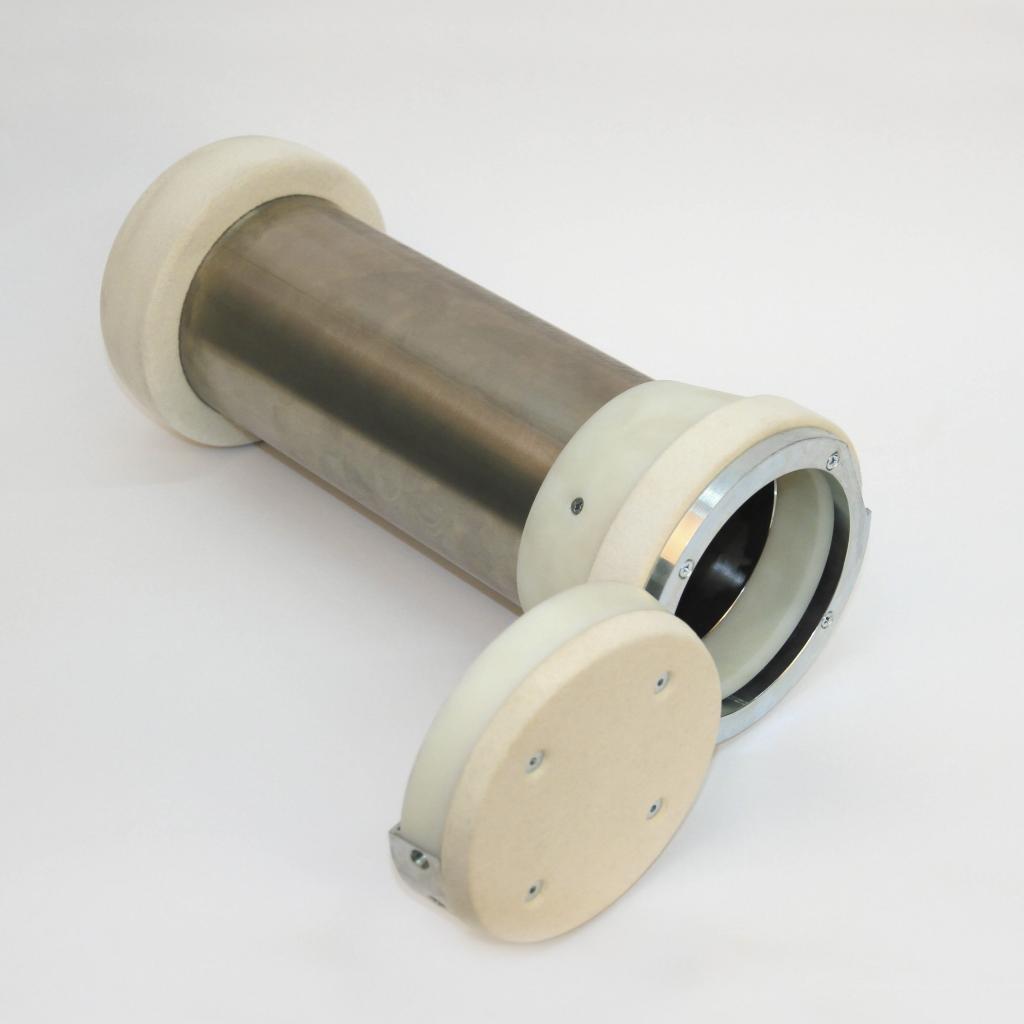 Carrier for application in mechanical engineering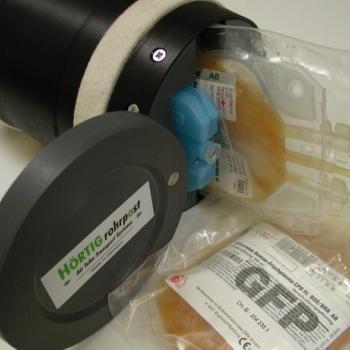 Carrier with ice packs to transport frozen blood bags
We developed and produced numerous carriers for specific purposes. You only find a small selection in this section. Functionality, form and character are fitted perfectly to the given use. Don't hesitate to approach us for carriers off the beaten track!
Paying attention to an excellent quality is crucial to buying carriers for your pneumatic tube system – in the end, you would like to profit from your purchase as long as possible. Our carriers are produced in-house. We ensure that all used materials are of high quality so carriers drive without constraints the longest possible time. Obviously no product is resistant to abrasion after long time usage. Therefore we offer spare parts for all carriers, e.g. additional felt or velcro rings.
Special goods need special carriers. Because of that we are always willing to discuss special carriers for your specific good. It is important to tailor the carrier to the respective good to guarantee efficient and secure transportation.
In general, all kind of goods can be transported in pneumatic tube carriers that do not weight more than 50 kg and have a diameter of maximum 500 mm. Learn more about that here.
Carriers can be sent at a rate of between 1 and 20 m/s depending on the facility and the transported good. Often, sensitive goods are sent through the tubes consciously slow to avoid damage.
Pneumatic tube carriers are shaped slightly waisted. Therefore they slide through curved tubes without problems.
Yes. Our carriers also work with the most systems of other suppliers. We'll gladly make you an individual offer for our carriers.