New FAQ Section and Carrier Configurator
---
Did you know that we continuously update our website? It's worth checking back from time to time! In recent weeks, we have launched a FAQ section on several pages that addresses the most frequently asked questions about pneumatic tube systems and containers. Especially for newcomers to pneumatic tube systems and those who are interested, the section is a valuable source of basic information.


Are you already sure that you need a pneumatic tube system or are you just looking for the right carriers for your specific purpose? Then take a look at our new carrier configurator. Based on various parameters, it will recommend the one that meets your needs.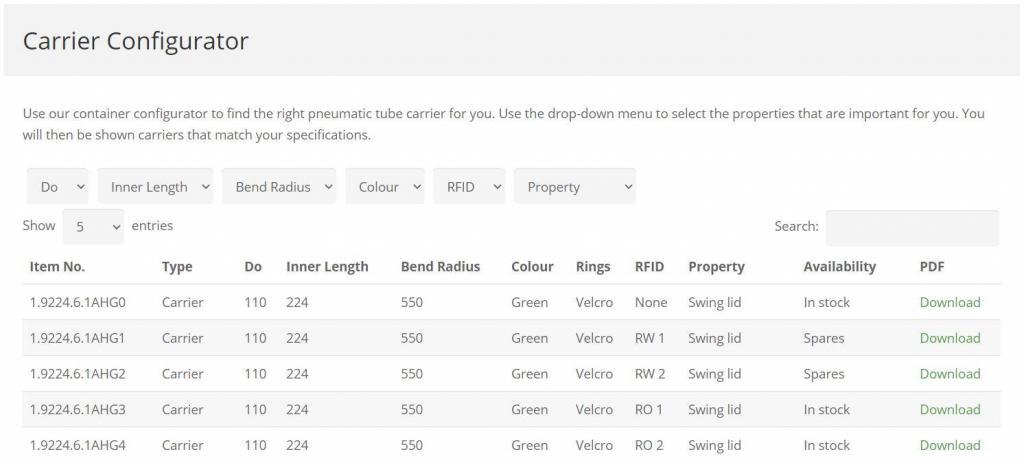 For more information and further requests please contact our sales team via info@rohrpost.de!