Pneumatic Tube Systems
Efficient transport for hospitals, industry and cash
A pneumatic tube system is a conveyor plant that efficiently solves internal logistics problems. They are used for spontaneous transportation and can transport physical objects to different destinations by means of special pneumatic tube containers. Which system is used exactly depends on the application.
We currently offer pneumatic tube systems in three different categories for different purposes. The H61 system is our universal system, which is suitable for a particularly large number of companies and for use in hospitals. The H21 system – a point-to-point system – is suitable for transport between two locations. The H36 was developed especially for the transport of cash. In addition to these three variants, we will also be happy to help you implement a special solution for your company.
Hörtig Pneumatic Tube Systems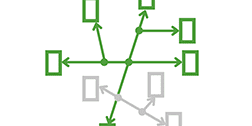 Pneumatic tube system suitable for a particularly large number of companies
Complex plant structures with branches and prioritization of transports possible
Software with statistics, transport monitoring and predictive maintenance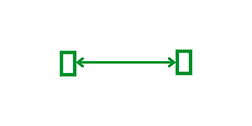 Suitable for recurring transport between two points without branches
Sending in both directions
Particularly economical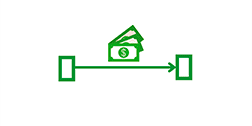 Pneumatic tube systems specially designed for the transport of cash
Security because sending is only possible in one direction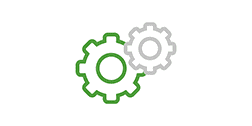 Pneumatic tube system developed individually with the customer
For example for particularly large or individual freight
Pneumatic tube systems components
A very simple pneumatic tube system consists of the following components:
Optionally, for more complex pneumatic tube systems, diverters, transfer units and controls are used to route the carriers from a station to specific destination stations, or to prioritize shipments. In addition, various accessories such as an arrival and reception screen can be used.
Operation Pneumatic Tube Systems
All pneumatic tube systems work in a similar way. A person places the goods to be transported in a carrier. The carrier (incl. goods) is then fed to a station. Depending on the type of system, the destination station is now entered numerically via a control panel at the station, or dispatch is activated directly by a "click".
The blower generates suction or air pressure and thus sets the carrier and its contents in motion. This is conveyed through the system of pipes to its destination. Depending on the complexity of the system, it is guided on its way through electrically controlled switches, or directly to the end point. At the reached destination, the carrier is pneumatically braked to protect the transported goods and received by an arrival device. The transport carrier is removed and emptied by a person.
FAQ Pneumatic Tube Systems
The smallest possible pneumatic tube system consists of two stations and a tube track that can be any length. This system is called a point-to-point-system. Very big systems can be several thousand meters long. They can contain a huge number of stations.
Yes! Pneumatic tube systems consist of a lot of different components. Every client is different, every place has different preconditions and a lot of different goods are suitable for the transport through tubes. Therefore, it is important to design the best plant for every specific case.
That depends. As mentioned above, the systems are very individual. Depending on how big the system is and what features it has, the amount of the investment varies. But you can be sure, that the investment will be worth it! We gladly put together an individual offer with our current prices.
First of all, the quality of the initial plant is crucial. We have our own development and production department in Bayreuth, Germany. Steady quality controls guarantee high reliability. But not only during production but also during installment it is important to work precisely.
No. Pneumatic tube systems can be considered directly in the planning phase of a building, or they can be integrated into existing buildings at a later stage.
In a single-line system, only one carrier can be transported at a time. Only when the transport process is complete the next shipment can take place.
Multi-line systems are systems that are divided into several independent lines. Each line has its own blower so that several carriers can travel in the system at the same time. The individual lines are connected by diverters or transfer revolvers. Carriers can thus move back and forth between the lines and approach stations from other lines.