Tubes, bends and sleeves are critical components in pneumatic tube systems: With only minor deviations in dimensions or inaccurate installation, they can hinder the function of the entire system. The tubes we use are of the highest quality. In order to perfectly fit the system into the environment, we use different tube materials and installation methods depending on the location.
Different tube materials in use
The most commonly used tubes are made of PVC. By default, we use iron-grey PVC components. Alternatively, for optical reasons, silver-grey, white or transparent tubes can be installed.
In some buildings, only stainless steel may be used. In these cases, we install stainless steel tubes.
Since the tube lines can be installed invisibly in the ground, the PEHD underground pipe designed for this purpose is used for such routes.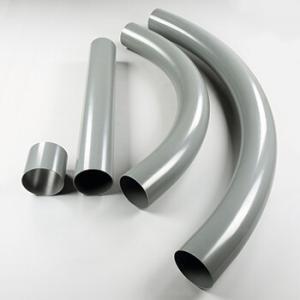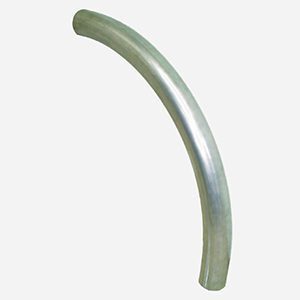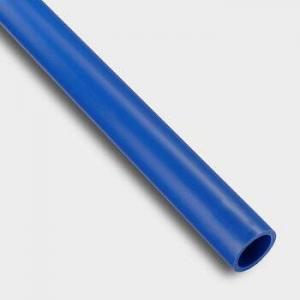 Installation options for the tube network
In most cases, the tube network is installed underneath ceiling tiles. Thus, the pneumatic tube runs invisibly and takes up hardly any space.
Especially for pneumatic tube systems that go over more than one building, tubes are laid in the ground.
However, several buildings can also be connected to each other via tube bridges.
As a special eye-catcher, the tubes can be installed visibly.
We decide which tube material to use for your plant entirely according to the requirements of the environment. Steel tubes, for example, are particularly resistant and have an antiseptic effect, so they are often used in hospitals or outdoors. We also use them in chemical plants, because unlike PVC they are not prone to sparking.
The grey Plexiglas tube is our standard tube, which is used when there are no special environmental conditions. Due to its grey color, it is not susceptible to dust. However, we also offer the tube in white or transparent to integrate it inconspicuously into the setting on site.
Are you located near seawater? Then we use seawater resistant tube that is especially resistant to salty air.
In our systems, we install the driving tubes in all typical pneumatic tube sizes. The smallest possible tube diameter is Do63, the largest is 500 mm.