Extension of the pneumatic tube system into the new isolation intensive care unit for COVID-19 patients at Düsseldorf University Hospital
During a pandemic, securing critical infrastructure is particularly important. For this reason, our long-standing customer, the University Hospital Düsseldorf, decided to increase its intensive care capacity on campus. By means of a new modular extension with 43 beds, the hospital will "probably be able to provide all COVID-19 patients requiring ventilation in a single area of the UKD" (Ekkehard Zimmer, Commercial Director and Deputy Chairman of the Board, University Hospital Düsseldorf).
The pneumatic tube system is also an important infrastructure in hospital buildings. Therefore, the existing Hörtig pneumatic tube system was also expanded by us in the course of the extension. In the current situation, quick planning and implementation were essential. The system is now also available in the new part of the clinic, which was opened on 21.10.2020. This ensures that samples can be sent to the laboratory and evaluated as quickly as possible.
We are pleased that we were able to implement the expansion of the system quickly and thus contribute to the care of COVID-19 patients.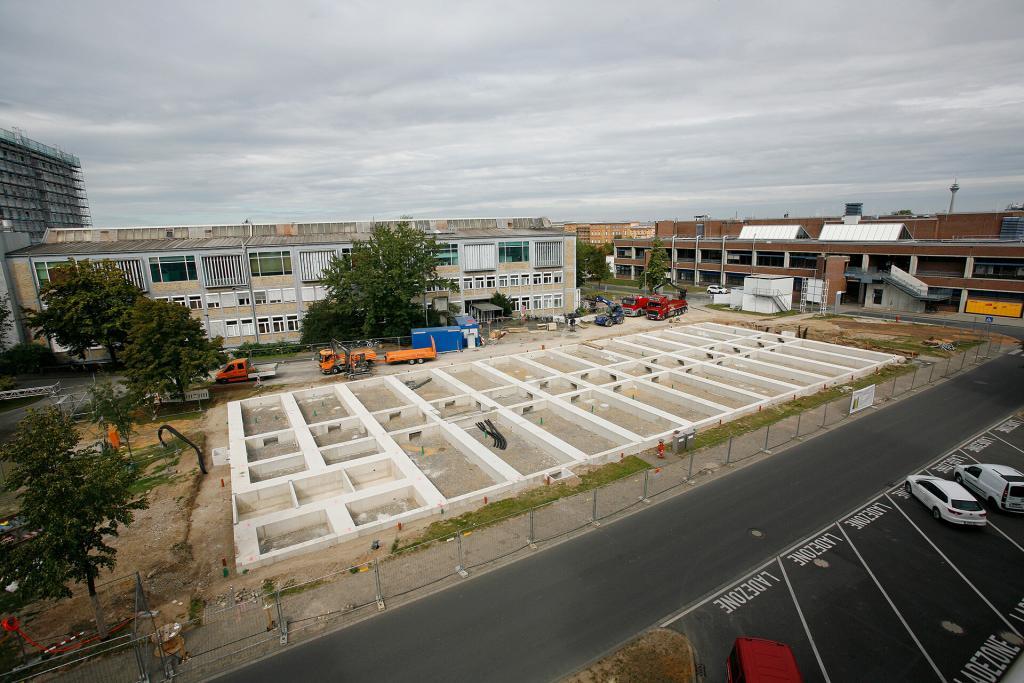 Sources: