Cash Handling with Pneumatic Tubes
Security in supermarkets, banks, and other cash intensive organisations
In cash intensive organisations security, efficiency gains and time savings play a major role in logistics. Security is a central aspect to be considered when planning optimal logistics solutions. The transport with pneumatic tube systems protects cash reserves and employees by providing an efficient supply with change without the risk of losses in transportation. Cash management by pneumatic tubes is beneficial for example in supermarkets, warehouses, jewellers, casinos, cinemas, roadhouses, tollgates, petrol stations, and banks. The pneumatic systems can blend in smoothly with the interior of stores and cash-booths that aim to operate efficiently.
Protect your earnings.
Cash will be removed frequently from the cash desks with a high and flexible sending rate. Only a little amount of cash is present at the publicly available checkout area, while the bigger part is stored in the safe. The risk for high losses due to hold-ups or embezzlement decreases.
Safeguard your employees.
Employees do not have to carry large amounts of cash between cash desks and safe or office rooms. Instead the money will be automatically sent off. Thus, the employee risk to be targeted by criminals is reduced and the work place safer.
Secure the supply with change.
Hard money can be send on demand to moneyless cash desks when needed. Staff does not have to leave the desk. An adequate supply with change is secured at any time.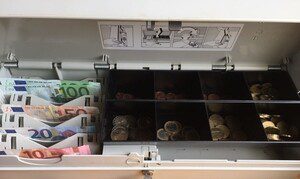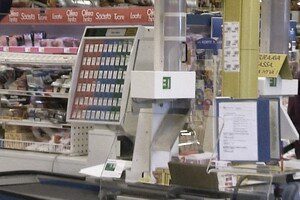 Our pneumatic tube systems for

supermarkets
Case study: pneumatics in retail
Learn more about using pneumatic tube systems in retail. The case study demonstrates the use of 1,500 meters of pneumatic tube lines for cash management in a famous parisian warehouse.
2-Point System H21
Commonly used system for cash logistics – connection of two stations (e.g. from cash desk 1 to the safe)
Cash System H36
Special system for the transport of cash – due to safety reasons no sending back possible