New state-of-the-art large-scale project at CHU Nantes hospital
---
We are proud to announce that together with our French partner we have won the exciting major project of the CHU Nantes. The hospital has been our customer for ten years and has now commissioned us again to implement a state-of-the-art pneumatic tube system in its new building at its site in Nantes, France. As currently the most important project in the French healthcare sector, the new building focuses on an urban concept with ecological responsibility and high demands on digitalization. Almost 1,400 beds and 54 operating rooms are located on an area of 220,000 m². Our pneumatic tube system will extend across the entire hospital site.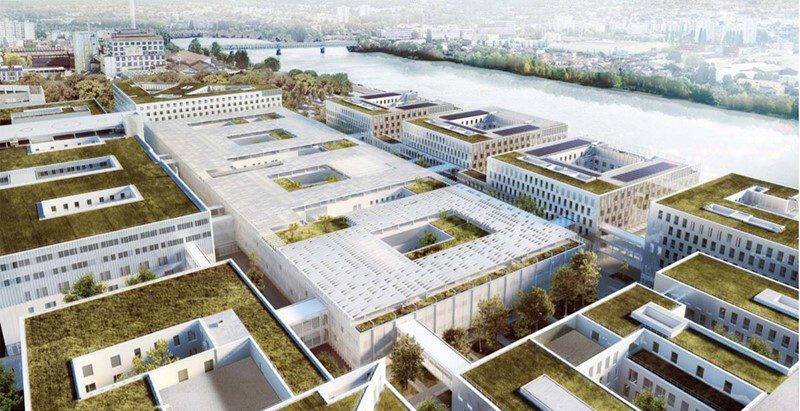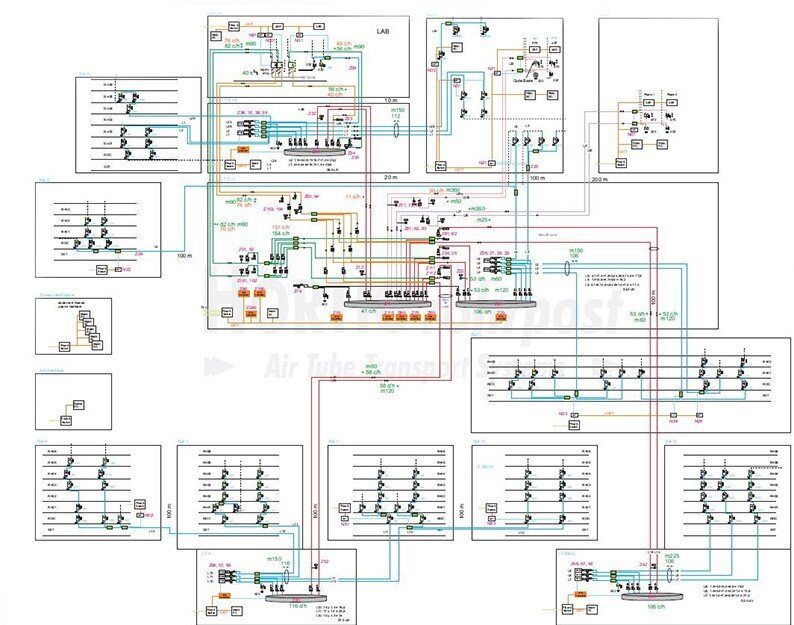 The system with 43 zones, 50 diverters and 5 transfer revolvers integrates our latest developments: Over 100 stations with the technologically sophisticated 10 inch touch screen, which not only simplifies the use of the system, but also brings a number of smart features. All stations are equipped with MIFARE readers that enable user identification. The integrated barcode and RFID readers ensure complete traceability of the transported items.
Currently, the foundations for the system are being laid. The installation itself will take place between 2022 and 2024. We are looking forward to the project!
The components of the system at a glance:
112 Front-Loading Stations with 10" touch screen, MIFARE, RFID, and barcode reader
3 Auto-Unloading-Stations
50 diverters and 5 transfer revolvers in 4 engine rooms
43 zones
6 km tube lines with 160 mm diameter
2 km of fiber optic cable between buildings for better grounding and lightning protection
Client-server IT with over 30 desktop PCs as well as touch screen PCs on the walls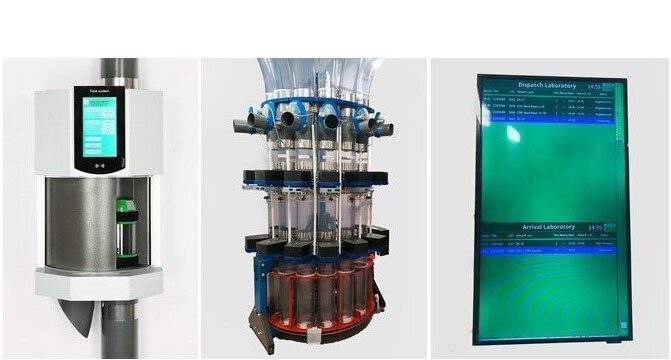 Are you also interested in a system from us? Then contact us via info@rohrpost.de or +49 921 / 789 49 0. You are also welcome to provide us with further information via our request and planning form.